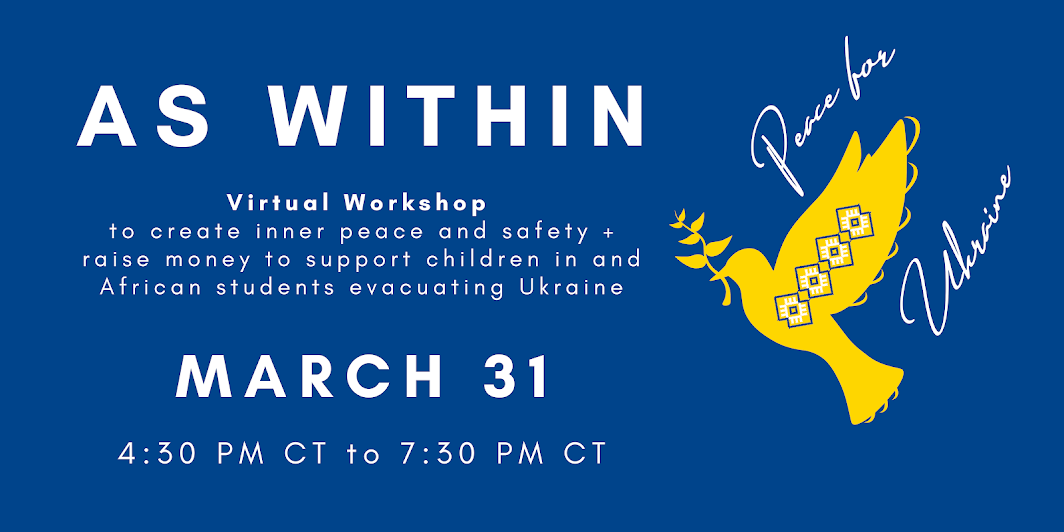 Thank you very much for your support for Voices of Children and the Coalition To Support Black People In Ukraine. Good on you for doing the work to care for your body, energy, emotions and spirit and your dedication to cultivating peace, safety and well-being internally. As we all heal, expand and grow together, the external world reflects this work.
Be on the lookout for an email from Brain-Based Wellness with the link to access the workshop LIVE on March 31st starting at 4:30 PM CT / 5:30 PM ET. (Might take up to 30 minutes to receive)
You may come for any part of the workshop and leave at any time. The schedule will be sent to you via email as well. We encourage you to participate in the full experience for a comprehensive healing journey that will cover mind, body, nervous system and spirit.
If you cannot attend the LIVE workshop, a recording will be available for download the next day.
If you have any questions, please contact support@brainbased-wellness.com