Does it make you feel uncomfortable to think of never dieting again? You've dieted from an early age and that mental script is just a part of who you are? After the holidays do you always find yourself out of control with food and in a binge loop? Are you wearing baggy clothes to hide your body and feel like you can be present in your own skin? Are your thoughts consumed with planning your meals, new eating plans that will give you back control and self-esteem? And yet, you know there is so much more you want to focus on, think about and do?
Whether the problem is overeating, intrusive thoughts, or negative self-image, is not shallow to want to be free from this. It's no less valid than people who want to be free from chronic pain or depression. This is not about reaching a certain weight, living by an eating plan, trying to force an unrealistic lifestyle on yourself. This is about removing thoughts and behaviors that are blocking you from full freedom and self-expression. It's about reclaiming your headspace and presence so you can go do good in the world.
Welcome to Food Freedom! A six-month, highly interactive and community-based course that uses applied neurology, mindset training, meditation and neuropsychology to heal your relationship with food and with your body.
I know from my own experience of twenty-plus years of binge eating how painful disordered eating can be. I also know that behavior isn't just the output of our mind, it is also driven by stress in our body and dysregulation of our nervous system.
This course came out of my own experience healing myself when my disordered eating reached an all-time in 2018. My life fell apart. I was under a high degree of stress for a prolonged period of time – financial stress and the loss of my business, relationship stress and the stress of caring for a partner with a life-threatening illness. My binging was terrible and the shame spiral brutal. I was 36-years-old and I couldn't understand how I could still be dealing with this issue that had plagued my life in varying degrees from the time I was eight. I had done so much work on myself. I was ten years sober, I was smart, I had studied applied neurology for two years, worked with so many therapists, and, yet, my binges were terrible, my overtraining was ridiculous and my body and soul were suffering.
Through a combination of applied neurology to help improve the accuracy of my interoceptive system, respiratory competency and the health of my vagus nerve and intuitive eating practices, subconscious reprogramming, inner child work and learning to completely dismantle diet culture inside myself – I was able to heal. And then to help others heal. This course brings you those tools.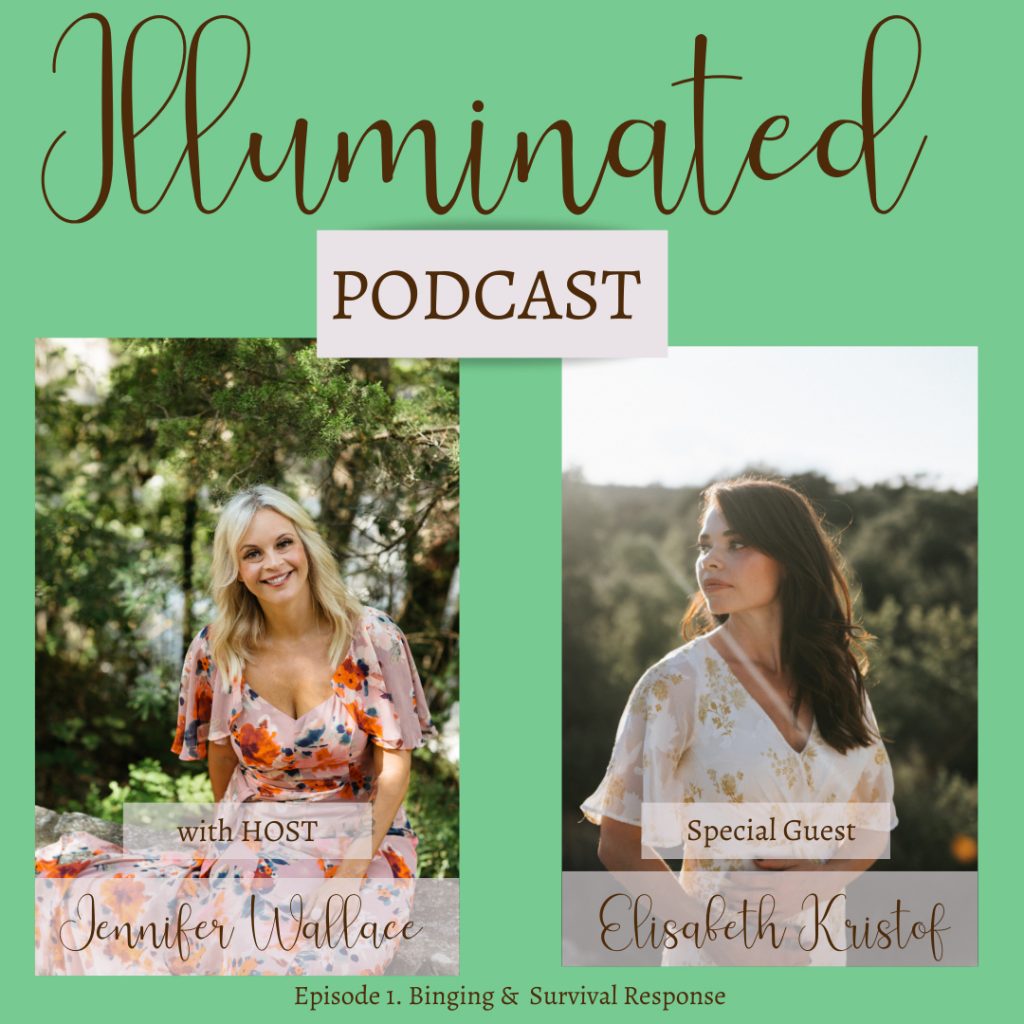 Learn more about how applied neurology applies to binge eating and hear more of my story in this Illuminated Podcast episode.
Six-Month Program Includes:
Twice a month small group (8 max) behavior change and applied neuro coaching sessions, 1.5 to 2 hours each (Normally $250 per session, per person)
6-months LIVE BBW Site Access – one live workout or neuro training session every day! ($115 / month)
6 monthly Private Rewire workshops with guest speakers, homework and recordings, 2 hrs each ($75 each)
Custom meditation recordings ($250 value)
Group Voxer thread with 24-hour response from Elisabeth (priceless :))
Lifetime access to session recordings and mediations
Behavior change and neuro-psych worksheets and curriculum
Drill tracking sheets and an applied neurology practice customized for your unique nervous system
Membership in a supportive, inclusive community of curious, growth-oriented seekers
Monthly Investment:
$215 per month for 12 months or $400 per month for 6 months ($180 savings)